Spotlight on Magnus Lindberg / Postponed to June 2022
2022.06.20. - 2022.06.26.
workshop for conductors and composers / NEW DATE!
20-26 June 2022 Budapest, Hungary
Spotlight on Magnus Lindberg
workshop for conductors and composers
20-26 June 2022, Budapest, Hungary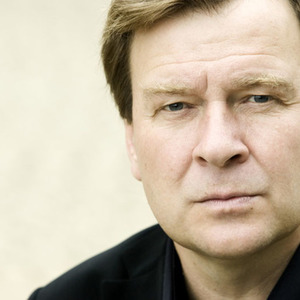 APPLICATION UPDATE!
The application for this masterclass is reopened for young CONDUCTORS only. The professors will select up to 4 conductors as active participants. You can also apply as observers, too. Please note that the ongoing COVID-19 pandemic can always change the plans, and before travelling please check the latest regulations. The foundation allows only fully vaccinated participants to the masterclasses.
GENERAL INFORMATION
The Peter Eötvös Contemporary Music Foundation announces a workshop for conductors and composers in cooperation with Ars Nova Ensemble (France) within the Mentoring Program between 20 - 26 June 2022, in Budapest (Hungary). Selected active conductors and mentees of the Foundation's annual program will have the possibility to work on Magnus Lindberg's Jubilees and new pieces by mentee composers will be rehearsed and performed, too.

COVID UPDATE
Due to the ongoing pandemic cancellations and changes are possible in the program. Before travelling make sure you know all the details of the new travel regulations. To enter our masterclass you have to be fully vaccinated with a proven record.
Magnus Lindberg is one of the internationally best known Finnish composers of today. He is predominantly a composer of instrumental music, above all orchestral music.
As this workshop is part of the foundation's Mentoring Program there will be new chamber pieces written for the workshop by 2 mentored composers of the foundation. The workshop offers working sessions with Peter Eötvös, Magnus Lindberg, Gregory Vajda and the two mentored composers: Balázs Kecskés D. and Francisco Domínguez.
The call is open for conductors and composers of all nationalities.
Age limit for active conductors and composers is 35 years, observers (conductors and composers) are accepted without age limit.
The course is suitable for advanced students and professionals with special interest in contemporary music repertoire.
Professors:
PETER EÖTVÖS, conductor and composer (Hungary / Germany), founder
GREGORY VAJDA, conductor and composer (Hungary / USA ), program director
BALÁZS HORVÁTH, composer, professor (Hungary)
Guest: MAGNUS LINDBERG, composer (Finland)
Featuring: Ars Nova Ensemble (France)
Language of the course: English, German, French, Hungarian
Course program for conductors:
Consultations, rehearsals and concert, conductor camera recording during concert and concert recording.
Magnus Lindberg: Jubilees for chamber orchestra or ensemble
(Boosey and Hawkes, 2002)
https://www.boosey.com/cr/music/Magnus-Lindberg-Jubilees/16948
Paul Hindemith: Kammermusik no. 1. , op.24/1 for 12 solo instruments
(Schott Music, 1922.)
https://de.schott-music.com/shop/kammermusik-nr-1-no152708.html
New pieces written for the workshop by Balázs Kecskés D. and Francisco Domínguez following the instrumentation of Hindemith Kammermusik no.1. / Scores of the new pieces will be provided in pdf by email to selected active conductors.
Thorough and detailed knowledge of all works is a requirement of active participation. Each participant must provide his/her own scores. The newly composed pieces will be sent to selected active conductors 1 month prior to the workshop if possible.
Application material for active conductors: online application form, video recording, curriculum vitae with repertoire list, photo. Online application submitted through the website of the foundation is obligatory. www.eotvosmusicfoundation.org
Up to 4 conductors will be accepted as "active" participants in the new application round. The selection will take place based on the video recordings (youtube / vimeo links) provided by the applicants. Regarding the videos, we kindly ask you to send us recordings of rehearsals instead of concerts, and we also recommend choosing 20th or 21st century repertoire for conducting. Please, send only one link, cut or a link of a playlist. The number of conductors selected by the professors is subject to change. We notify the selected conductors first and gradually all other applicants are invited to join as observers.
Online application submitted through the website of the foundation is obligatory.
Course program for composers:
SELECTION for composers is completed!
At this masterclass we welcome up to 6 composers to take part to learn and consult professors and sit in rehearsals. We offer consultation with the professors where composers can show their works, but these works will be only consulted not performed. Selection will be made by the professors.
Application material for composers: online application form, curriculum vitae with photo and at least 3 pieces uploaded in pdf. Online application submitted through the website of the foundation is obligatory. www.eotvosmusicfoundation.org
Venue:
Budapest Music Center (1093 Budapest, Mátyás u. 8.) www.bmc.hu
New application deadline: 26 April 2022
Confirmation of the active status will be sent until the 2 May 2023.

We kindly ask selected active participants to get back to us right after the confirmation of their status so in any case of change we can select an other candidate from the waiting list.
OBSERVER PARTICIPATION
Those who are not selected as active participants, are also welcomed as observers during the mastercourse if they wish to. Please indicate the observer option after the confirmation of your status. You can also come only as an observer, please choose this option on the online application form. Concerning the unique program we highly recommend to consider this opportunity as well. Observers can attend all rehearsals, the public meeting and the closing concert.
COURSE FEE
Selected active conductor participants: 700 €
(to be paid until 9 May 2022)
Observers: 100 € (to be paid until 13 June 2022)
by bank transfer to the following account:
Peter Eötvös Contemporary Music Foundation
Bank name: K&H Bank Budapest
IBAN: HU76 1020 1006 6019 4912 0000 0000
BIC: OKHBHUHB

Partial attendance gives no right for fee reduction. We accept only bank transfer.
The course fee includes extra programs: during the course all participants receive tickets for jazz concerts in the Opus Jazz Club in Budapest Music Center and they can take part in a public meeting and concerts organized by the foundation.
The fee does not include travel, accommodation and meals, participants shall organize their accommodation. Upon request, we can help to find private or hotel accommodation within walking distance of the venue. Our hotel partner is Ibis Centrum in Budapest, we highly recommend their service.
COURSE SCHEDULE (DRAFT)
20 June Public meeting with composer Magnus Lindberg
21 June Consultation with professors
22-26 June Rehearsals with ensemble, and professors
26 June Dress Rehearsal and closing concert at BMC
The rehearsals will be recorded in part on video and a short professional documentary film will be available online after the course. The concert will be available via live stream and a conductor cam recording will be made available for active conductors.
DIPLOMAS AND CERTIFICATES
Active participants will receive diploma, observers will receive attendance certificate, signed by all professors.
SPECIAL THANKS
We are thankful for the support of the Budapest Music Center, Art Mentor Foundation Lucerne, National Cultural Fund Budapest and Ars Nova Ensemble.